Session 2017
The Academy of European Public Law has been at the forefront of European public law teaching for over twenty years.
As the educational flagship of the European Public Law Organization (EPLO), the Academy enjoys a reputation as the primary destination for scholarship in public law within Europe's dynamic setting.
The 2017 Curriculum
This summer's study session will take place from August 21 to September 10, 2017.

please note that this schedule may be subject to change
INTENSIVE MODULES:
Prof. Ciarán Burke (Friedrich-Schiller-Universität Jena), "From custom to certainty – an effective international law for the 21 century"
Dates: Week I, August 21 – August 25
Prof. Thomas Perroud (Université Panthéon-Assas, Paris II), "New perspectives in administrative law"
Dates: Week II-III, August 29 – September 4
GUEST LECTURERS:
Professor Saskia Sassen, (Robert S. Lynd Professor of Sociology, Co-Chair of The Committee on Global Thought, Columbia University) On "A Third Emergent Migrant Subject Unrecognized In Law"
Date: Week I, August 24, EPLO Premise Plaka (open event)
Professor Iannis Mourmouras (Deputy Governor of the Bank of Greece) "The political economy of Europe's monetary union: an update"
Dates: Week II, August 30
EGPL REUNION:
Participation in the Annual Reunion of the European Group of Public Law
Dates: Week III (September 8 – 9)
ASSIGNMENT DEADLINES
Monday, August 28 (17:00) is the deadline to submit the essay for the course of Prof. Burke. no class will be held on that day and students may use the free time to complete the assignment
Tuesday, September 5 (17:00) is the deadline for the delivery of the essay for the course of Prof. Perroud. On that day there will be no class so that students can finalise their work.
COURSES AND BIOS
Intensive Module – Week 1: "From custom to certainty – an effective international law for the 21st century"
In this course, I will trace the origins of international law, explain its evolution from a regime based upon custom and courtoisie internationale to one based predominantly on treaties.
However, I will demonstrate that the common nomenclature attributed to this tendency – codification – is misleading, as due to the lack of effective enforcement and judicialisation, indeterminacy remains a significant problem.
Then, I will turn to the regimes that have developed further, generally in terms of self-contained regimes, such as international trade law and EU law, investigating how and why state consent has been forthcoming in firstly setting regulatory standards in certain areas – even when they relate to domestic markets – and why the monopoly on state action has been relaxed in certain judicial fora, which now allow individuals and firms to participate, either directly or by proxy.
The course will continue with a investigation of how international law is likely to develop in the future and how the power of what we can learn from past successes such as those discussed can be harnessed.


Professor Ciarán Burke
Title: From custom to certainty – an effective international law for the 21st century
Language: English
Dates: Week I
Ciarán Burke is professor of international law and director of international legal studies at the Friedrich Schiller University of Jena, Germany. He is also director of research at the Irish Law Reform Commission. Born in Dublin, Ireland, Professor Burke studied Irish and French law at University College, Dublin (BCL), Law and Politics of International Security at the Vrije Universiteit, Amsterdam (LL.M), and International, European, and Comparative Law at the European University Institute in Florence (LL.M; Ph.D.), with further studies at the Université des Sciences-Sociales Toulouse-I and Université Robert Schuman, Strasbourg. Appointed in 2014, Professor Burke previously worked as a lecturer and moot court coach at the University of Passau, as well as teaching international diplomatic law and international migration law at the Brussels School of International Studies.

Intensive Module – Week 2-3: "New perspectives in administrative law"
Administrative law is undergoing profound changes in Europe and the world. In national laws, judicial review has changed in profound ways in recent years. A major change is also that administrative law is more and more conceived on a transnational basis: administrations are working in networks, public services are delivered on a cross border basis. This raises profound question as to the accountability of the administration and to the possible challenges to administrative action. European administrative law is also changing: agencification is an ancient phenomenon now, but recent cases have called for more oversight of the powers of the agencies (the control of discretion). Also, administrative law professors have called for the adoption of a European code of administrative procedure. Finally at global level new forms of rule-making are appearing through private bodies.
The course will be devoted to discuss the latest developments in administrative law. Three kinds of developments will be studied:
– first on a comparative perspective we will try to understand how national administrative laws have evolved recently through the roles of fundamental rights, new public management, privatization and contracting out ;
– second, at a European level we will try to assess the developments of transnational relations in administrative law;
– third, we will study several topics in global administrative law: private standards, regulatory competition, market design, etc.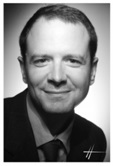 Professor Thomas Perroud
Title: New perspectives in administrative law
Language: English
Dates: Week II-III
Thomas Perroud is currently professor of public law at the Université Panthéon-Assas. He graduated from HEC and SciencesPo and holds a PhD from Sorbonne Law School and the University of Warwick.
Find out more on:
Tuition fees
/
Scholarships