Session 2018
The Academy of European Public Law has been at the forefront of European public law teaching for over twenty years.
As the educational flagship of the European Public Law Organization (EPLO), the Academy enjoys a reputation as the primary destination for scholarship in public law within Europe's dynamic setting.
The 2018 Curriculum
This summer's study session will take place from August 20 to September 10, 2018.

please note that this schedule may be subject to change
INTENSIVE MODULES:
Prof. Patricia Jonason (Södertörn University)
Dates: Week I, August 20 – August 24
Prof. Oswald Jansen (Utrecht University)
Dates: Week II-III, August 28 – September 3
GUEST LECTURERS:
T.B.A.
EGPL REUNION:
Participation in the Annual Reunion of the European Group of Public Law
Dates: Week III (September 7 – 8)
ASSIGNMENT DEADLINES
Monday, August 27 (17:00) is the deadline to submit the essay for the course of Prof. Jonason. no class will be held on that day and students may use the free time to complete the assignment
Tuesday, September 4 (17:00) is the deadline for the delivery of the essay for the course of Prof. Jansen. On that day there will be no class so that students can finalise their work.
COURSES AND BIOS – 2018 SESSION


Professor Patricia Jonason
Title: T.B.A.
Language: English
Dates: Week I
Patricia Jonason is professor of Administrative and Constitutional Law as well as European Law and Human Rights at the Södertörn University, Sweden.
Her main research interests are on Privacy and the Right of Access to Information as well their relationship to Democracy and the Rule of Law.
She is currently heading a research project financed by Vetenskapsrådet under the title "Privacy – the hidden aspect of Swedish Democracy – a legal and historical investigation about balancing Openness and Privacy in Sweden". (Privatlivet – den undanskymda aspekten i svensk demokrati – En juridisk och historisk undersökning om avvägningen mellan öppenhet och privatliv i Sverige).
Through the years her research has touched upon other parts of public law, including the constitutional role of the Parliamentary ombudsman, Environmental Participatory Governance and the legal concept of silencio positivo.
A part of her research has a comparative approach and/or contains analysis of the europeanisation process that imbues Public Law.
She have been a reoccurring guest lecturer in France (Université de Perpignan and Université Paris I-Sorbonne), Algeria (Université Oran II), Morrocco (University of Kénitra) and South Africa (University of Cape Town).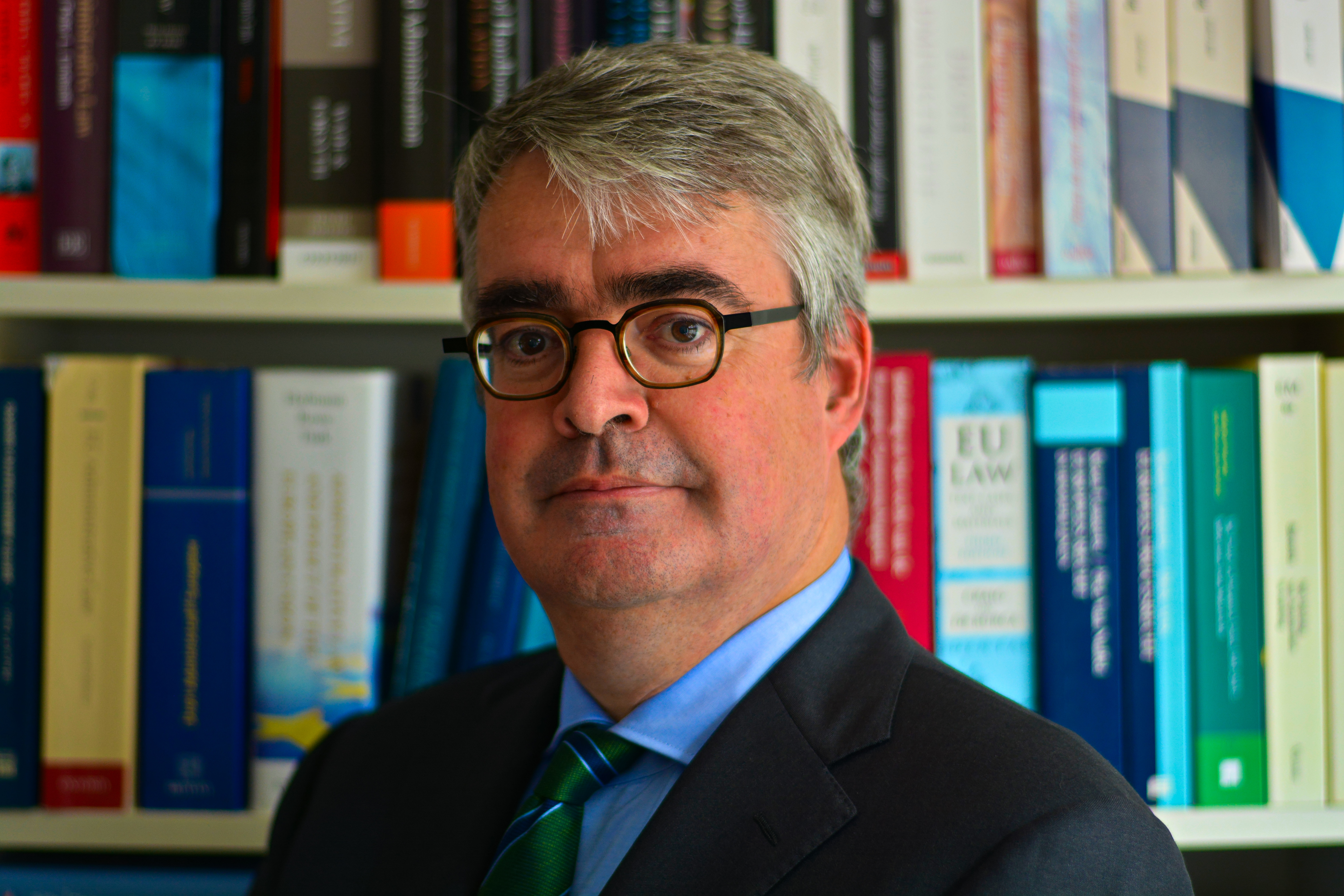 Professor Oswald Jansen
Title: T.B.A.
Language: English
Dates: Week II-III
O.J.D.M.L. Jansen is professor of European Administrative Law and Public Administration at the Maastricht University.
His main research areas are European and Comparative Administrative Law, Administrative Sanctions and Financial and Economic Administrative Law.
He is founder of Resolución, a law firm in The Hague specialized in administrative law. He is member of the committee on Europeanisation of general administrative law of the Dutch Administrative Law Association (VAR). He is member of the board of editors of the journal on Real Estate Law (Tijdschrift voor Vastgoedrecht). He also holds a teaching position in the field of financial law at the Grotius Academy of the Dutch Authority for the Financial Markets (AFM).
Prof. dr. Oswald Jansen has experience as supplementary judge at the regional courts of Arnhem and Hertogenbosch and at the Dutch Administrative High Court (Centrale Raad van Beroep) as well. He has also been member of the PhD-Thesis Prize committee of the European Group of Public Law for several years, as well as member of NWO review boards. He was guest professor at the Sorbonne Law School (Paris) in 2014. In 2013 and in 2015 he was guest professor at the Law school of the Beijing Normal University (China).
Prof. dr. Oswald Jansen has authored several commentaries on Competition, Telecommunications, and Privacy, and administrative law, as well as several books on administrative sanctions.
Prof. dr. Oswald Jansen is proficient in Dutch, English, French, German, and Spanish.
Find out more on:
Tuition fees
/
Scholarships