Application & Deadlines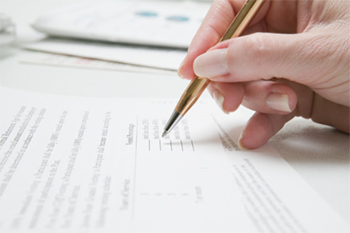 Candidates can apply through the online application form provided on this website, or by downloading the application form and submitting all supporting documentation via email.
Please note: those Academy student who have applied for the Certificate program and wish to attend a second session in order to obtain a second Certificate or the I.I.LL.M. program, must reapply.
Students who have applied for the I.I.LL.M. program and wish to participate in the second session do not need to reapply, but they must notify the Academy Secretariat accordingly in writing, prior to regular admissions deadline and give notice if their data has changed. Students aiming for the I.I.LL.M program need to pay the whole amount upfront in the first year of registering.
Places on the program are limited, so students who fail to apply within deadlines will be at risk of being rejected to the program.
Specific guidelines apply for the early application schemes (see offers and discounts).
Admission Materials
Application Deadline: July 03, 2023 (The Early Bird Application Deadline: May 31, 2023)
1. Completed Application form
2. Payment of non-refundable application fee of 50€ and scanned copy of receipt of payment*
3. Current CV, preferably in Europass Format
4. Evidence of Current Studies or Current Employment in digital format (scanned copy)
5. A Letter of Recommendation (for I.I.LL.M program only, scanned copy)
Submitting your Application Online
1. Before starting the online application, please make sure you have all the requested supporting documents (see above) ready for upload.
2. Complete the online Application Form at this website.
3. Upload all supportive documents when prompted in the form and submit your application.
All applicants will receive confirmation of receipt of their application within few days. Results of your application will be notified within two weeks. Please note that application will not be examined without payment confirmation of the application fee. Applicants are also kindly requested not to proceed with payment of tuition until they are officially informed of their acceptance with an admission letter by the Academy Secretariat.
If you encounter any problem with our on-line application form, please contact academy@eplo.eu
Payment Information
For payment of the non-refundable application fee and tuition fees via bank transfer, please find the EPLO's bank details below. For payment via credit card, kindly contact the Academy Secretariat
| | |
| --- | --- |
| BANK NAME: | ING BELGIUM |
| BENEFICIARY NAME: | ACADEMY OF EUROPEAN PUBLIC LAW |
| IBAN: | BE42 3631 5730 6354 |
| BIC/Swift code: | BBRUBEBB |
| | |